Making communities. Making Vistry.
Building diverse communities are a vital part of making Vistry. This means creating plenty of local economic opportunities and making sure people have homes where they can live healthy, happy and sustainable lives. It's an important responsibility and one we're proud to have, which is why our Social Value strategy supports and strengthens our objectives for local and wider community needs. We're passionate about making a difference across our 4 key pillars of Social Value; Community Engagement, Employment and Skills, Health and Wellbeing and Environmental Wellbeing.
Social cohesion - community engagement
We're proud to create new communities and enhance and develop the existing neighbourhoods we work in. We invest in diverse and inclusive community networks and use our skills and expertise to address local issues and facilitate social innovation. We want to leave a lasting legacy.
Economic inclusion - employment & skills
We contribute to local economic growth by supporting local businesses, investing in infrastructure and improving employment prospects for local people. Creating these job opportunities is fundamental to our recruitment and our procurement strategy.
Health & wellbeing
We're committed to positively impacting resident and employee mental and physical health. We want to reduce health inequalities.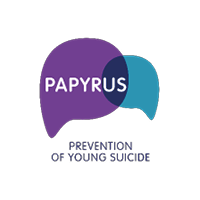 Environmental wellbeing
We aim to build resilient communities that unlock growth in the green economy, regenerate ecosystems and enable people to interact with the natural world. We work closely with our Sustainability colleagues to be aware and mindful of the link between social value and sustainability.
Plus more
We don't stop there. We're active with Wild Flower Planting Days, Nature Treasure Hunts, Net Zero Carbon School Education, Hedgehog Highways, Bat Boxes and Bird Nesting Bricks.
Find out how you could help make Vistry. Search our current vacancies.