Three Factories, All Making Vistry
Vistry Works is the collective name for our three factories. With a vision of being an industry-leading manufacturing capability, each of these sites is responsible for creating some of the materials we need for our in-house building. What we create here transforms into homes for Bovis, Linden and Countryside Partnerships. For us, part of making Vistry means being committed to the Future Homes Standard and delivering modern methods of construction at scale. This is so we can build high-quality homes faster, more economically and in a more environmentally friendly way.
An instrumental part of the Vistry Group strategy, our three off-site construction facilities can be found in Leicester, Warrington and East Midlands creating open timber frame panels, closed timber frame panels, hybrid panels, floor cassettes and roof trusses.
Our customer brands we support
To find out more about our customer brands and explore more about the homes we build
Ready to start making Vistry?
There's a place for your talent and commitment here. Together, we benefit from the support of our colleagues, and our feedback is taken on board to create a supportive, welcoming and progressive work environment.
To show our appreciation for all our teams do, we offer a range of financial, lifestyle, health, and wellbeing benefits. You'll receive generous annual leave (28 days plus bank holidays), Pension, Life Assurance and the opportunity to join ShareSave and Share Incentive Plan schemes. We also offer family-friendly policies, staff purchase discount on a new home, health insurance, an employee assistance programme, and retail, gym and wellbeing discounts. Finally, there's a discretionary annual bonus scheme and cash awards for long service to recognise your contribution to Vistry. There's much, much more on offer too. Take a look at our Reward, Recognition and Wellbeing page to learn more.
To help us make Vistry, learn more about our Vistry Works vacancies here.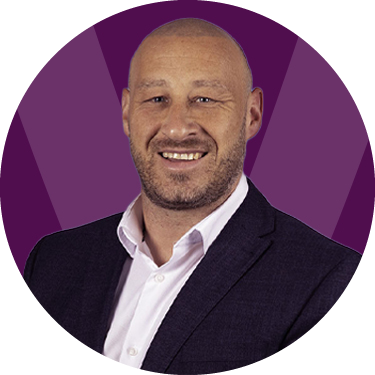 What our leaders say
Scott Stothard
Manufacturing & Special Projects Director

The relaunched East Midlands facility creates the capability for us to capitalise, at scale, on the benefits of factory-manufactured construction, delivering high quality sustainable homes faster and more economically than traditional methods of construction and in a more environmentally friendly way.
As well as the opportunities this brings to help address the housing shortage, the relaunch of this new facility will be a boost to local job creation, creating a positive socio-economic impact in a region that is important to us.