Together we make Vistry.
If you served in the forces, you have already lived and breathed all our values. The similarities and synergy between military work and construction mean that when you join us, you're transferring your skills and mindset into a career that offers excitement, familiarity and new challenges. Even if you don't have all the skills just yet, all we need is your attitude because we'll invest in you with training, support and mentorship.
We're proud to be signatories of the Armed Forces Covenant; the Group is committed to ensuring that you and your family are treated with respect and fairness. As well as backing the Social Mobility Pledge, which helps under-represented parts of the community through outreach, access and recruitment, we also work with Buildforce and Salute My Job to support your transition from a military career to construction. For our commitment and effort, we received the Defence Employer Recognition Scheme Gold Award in 2019.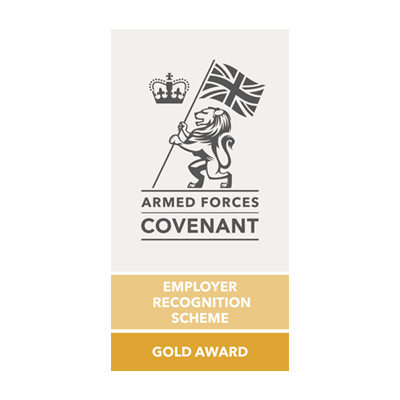 Are you ready to start making Vistry?
There is a career opportunity waiting for you with lots of support and training bespoke to your role and ambition. With Vistry Group, there is real scope for career progression and promotion because we focus on learning and development to make sure our people succeed. With more than 20 ex-military mentors in our team, there's someone to talk to via careers@vistrygroup.co.uk who can offer you guidance and advice.
To show our appreciation for all our teams do, we offer a range of financial, lifestyle and health and wellbeing benefits. You'll receive generous annual leave (28 days plus bank holidays), Pension, Life Assurance and the opportunity to join ShareSave and Share Incentive Plan schemes. We also offer family-friendly policies, staff purchase discount on a new home, health insurance, an employee assistance programme, and retail, gym and wellbeing discounts. Finally, there's a discretionary annual bonus scheme and cash awards for long service to recognise your contribution to Vistry. There's much, much more on offer too. Take a look at our Reward, Recognition and Wellbeing page to learn more.
Are you ready to progress through our construction community? Search our vacancies to learn more and apply.
Organisations we work with