Following Vistry Group's acquisition of Countryside Partnerships PLC, on 11 November 2022, Vistry Partnerships and Countryside Partnerships are now part of the same group.
Find out more about the merger.
Making Vistry by working together.
The heart (and purpose) of Countryside Partnerships is to take a vision for new homes and thriving communities and make them a reality. As the UK's leading partnerships business and a leading regeneration specialist, we have a hard-earned reputation for delivery, quality and sector knowledge across all housing tenures. We improve lives and create lasting communities where memories can be made.
How Countryside Partnerships works
We work alongside governmental bodies, local authorities, housing associations and investors. The people working in this part of the business put everything into creating lasting partnerships that deliver homes, regenerating and transforming communities so that they are sustainable and welcoming places to live.
We have 20 offices throughout England and a strong national footprint – perfect for a long-term career in construction! With over 100 sites currently in production, we're proud of our reputation as specialists in the regeneration sector who are not only innovative and collaborative but industry leaders. We're a hybrid business, fusing partner delivery programmes and mixed tenure housing delivery – our knowledge is second to none in terms of Registered Providers and Local Authority delivery models. The pace is certainly fast, and more than worthwhile and exciting.
Who makes Countryside Partnerships?
Our people. They're bright, entrepreneurial and committed to our success. They're passionate about creating lasting communities and problem-solving to realise every partner's vision. Together, we focus on delivery and our extensive skills and experience means we can offer efficient solutions to the most complex challenges.
With a strong emphasis on design, sustainability and build quality, our new homes will make a positive and long-lasting impact to both new and existing communities.
Established for more than 30 years, we have maintained an innovative and dynamic approach to optimising the potential for the delivery of high-quality homes with a reputation for delivering on our promises.
We regularly call on the skills and expertise of our national sales brands Linden Homes, Countryside Homes, and Bovis Homes, too.
Vistry Ventures came to be in 2021 and continue to deliver new, high-quality private sale homes and developments across London with a strong focus on creating exciting spaces that add to a neighbourhood's sustainability and vibrancy. By working in joint venture with housing associations, local authorities and government agencies, we create sustainable, thriving communities, which are much in demand throughout London.
Ready to start making Vistry?
With this much on offer, there's a place for your talent and commitment here. Together, we benefit from the support of our colleagues and the diversity each of us brings to the workplace. The Group is always looking at ways to improve; our feedback is taken on board to create a supportive, welcoming and progressive work environment.
To show our appreciation for all our teams do, we offer a range of financial, lifestyle, health, and wellbeing benefits. You'll receive generous annual leave (28 days plus bank holidays), Pension, Life Assurance and the opportunity to join ShareSave and Share Incentive Plan schemes. We also offer family-friendly policies, staff purchase discount on a new home, health insurance, an employee assistance programme, and retail, gym and wellbeing discounts. Finally, there's a discretionary annual bonus scheme and cash awards for long service to recognise your contribution to Vistry. There's much, much more on offer too. Take a look at our Reward, Recognition and Wellbeing page to learn more.
To help us make Vistry, learn more about our Countryside Partnerships vacancies here.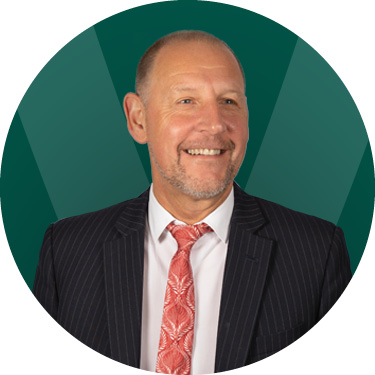 What our leaders say
Stephen Teagle
Chief Executive, Countryside Partnerships

People are the lifeblood of our business. We only recruit and retain the best talent, and are always looking for like-minded, forward thinking, entrepreneurial people. We have a vast array of opportunities for those who have worked with us for a long time, or for someone looking to join and develop a lasting career
Featured jobs
Sorry, your search didn't return any live vacancies. Please search again, or you can sign up to our jobs by email service and received email updates for jobs based on your preferences.
Alternatively, if you cannot see a role that is of interest, then please do submit your CV for general consideration to careers@vistrygroup.co.uk where one of our Resourcing team will be happy to help you!
See all jobs
Countryside Partnerships offices
| Business Unit | Address | |
| --- | --- | --- |
| Countryside Partnerships Home Counties - Divisional Hub | Countryside House, The Drive, Brentwood, CM13 3AT | View on map |
| Countryside Partnerships Home Counties East | Countryside House, The Drive, Brentwood, CM13 3AT | View on map |
| Countryside Partnerships Home Counties North | Turnford Place, Great Cambridge Road, Broxbourne, EN10 6NH | View on map |
| Countryside Partnerships Home Counties South | Suffolk House, 154 High Street, Sevenoaks, TN13 1XE | View on map |
| Countryside Partnerships Home Counties West | 550 Oracle Park Way, Thames Valley Park, Reading, RG6 1PT | View on map |
| Countryside Partnerships London East | Countryside House, The Drive, Brentwood, CM13 3AT | View on map |
| Countryside Partnerships London North | Countryside House, The Drive, Brentwood, CM13 3AT | View on map |
| Countryside Partnerships London South | Broadway Chambers, 2 Broadway, Stratford, E15 4QS | View on map |
| Countryside Partnerships London West | Aurora House 71 - 75 Uxbridge Road, Ealing, W5 5SL | View on map |
| Countryside Partnerships Manchester & Cheshire East | 301 Bridgewater Place, Birchwood Park, WA3 6XG | View on map |
| Countryside Partnerships Merseyside & Cheshire West | 301 Bridgewater Place, Birchwood Park, WA3 6XG | View on map |
| Countryside Partnerships North East | 2 Esh Plaza, Sir Bobby Robson Way, Great Park, Newcastle-upon-Tyne, NE13 9BA | View on map |
| Countryside Partnerships North East Midlands | Penman House, 1 Penman Way, Grove Park, Enderby, Leicester, LE19 1SY | View on map |
| Countryside Partnerships North West Midlands | 3rd Floor i10 Wolverhampton Interchange, Railway Drive, Wolverhampton, WV1 1LH | View on map |
| Countryside Partnerships South East Midlands | 3 Smith Way, Grove Park, Enderby, Leicester, LE19 1SX | View on map |
| Countryside Partnerships South West | Camberwell House, Grenadier Road, Exeter Business Park, Exeter, EX1 3QF | View on map |
| Countryside Partnerships South West Midlands | 2 Bromwich Court, Gorsey Lane, Coleshill, B46 1JU | View on map |
| Countryside Partnerships Southern | Drew Smith House, 7-9 Mill Court, The Sawmills, Durley, SO32 2EJ | View on map |
| Countryside Partnerships West | First Floor, H2 Harlequin, Emerson Green, BS16 7FN | View on map |
| Countryside Partnerships Yorkshire | 1 Red Hall Avenue, Wakefield, WF1 2UL | View on map |