Making our mark. Making Vistry.
At Vistry Group, we develop sustainable new homes and communities across all sectors of the UK housing market. We do this with an ethos of doing the right thing across all operations – including our Partnerships and Housebuilding activity. Our people act with our values of integrity, caring and quality in mind, and we're known as leaders in our industry.
When it comes to creating houses, our passion lies in doing much more than erecting four walls. In Housebuilding, we're creating lasting homes, communities, and memories.
Vistry Group was crowned Large Housebuilder of the Year 2021 and it has a renowned 5-star status. Housebuilding is led by Keith Carnegie and has 13 business units (each with its own regional office).
Our operating areas include Yorkshire, Mercia, East Midlands, West Midlands, Cotswolds, Northern Home Counties, Eastern, Kent, South East, Thames Valley, Southern, Western, and South West.
Across England, we're developing more than 200 sites for the open market.
Our homes
Our Housebuilding Division build homes under the well-know Bovis Homes, Countryside Homes and Linden Homes Brands.
We build everything from starter homes through to five and six bedroom family houses. We are able to deliver schemes from smaller developments of around 100 dwellings, to larger urban extensions with thousands of new homes and supporting infrastructure.
All our homes, regardless of the brand, are designed to meet today's consumer's needs. We blend tradition and innovation across design and construction to create homes and developments with contemporary living standards. Our product range includes one-bedroom apartments through to larger family homes. We work with local people to create communities and we're passionate about building the right homes for our customers.
The foundations of our ongoing success come with our high-quality land bank and a valuable pipeline of strategic land plots.
Ready to start making Vistry?
With this much on offer, there's a place for your talent and commitment here. Together, we benefit from the support of our colleagues and the diversity each of us brings to the workplace. The Group is always looking at ways to improve; our feedback is taken on board to create a supportive, welcoming and progressive work environment.
To show our appreciation for all our teams do, we offer a range of financial, lifestyle, health, and wellbeing benefits. You'll receive generous annual leave (28 days plus bank holidays), Pension, Life Assurance and the opportunity to join ShareSave and Share Incentive Plan schemes. We also offer family-friendly policies, staff purchase discount on a new home, health insurance, an employee assistance programme, and retail, gym and wellbeing discounts. Finally, there's a discretionary annual bonus scheme and cash awards for long service to recognise your contribution to Vistry. There's much, much more on offer too. Take a look at our Reward, Recognition and Wellbeing page to learn more.
Search our Housebuilding roles and help us make Vistry.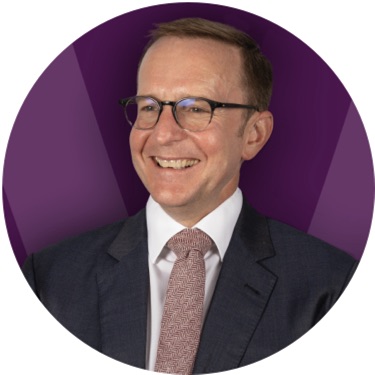 What our leaders say
Keith Carnegie
Chief Executive, Vistry Housebuilding

As the name suggests, put simply, Vistry Housebuilding builds houses. We identify suitable spaces, build homes and go on to market and ultimately sell them. The current housing shortage means that housebuilding is a top priority on the political agenda, and Vistry Housebuilding plays a vital role in helping to increase the supply of homes to meet the current demand.
The Vistry Housebuilding division spans 13 business units throughout England, each with a regional office and each operating on average 12 sales outlets. This, along with our commitment to agile working means that Vistry Housebuilding can be a career choice for anyone in the country. Whether you work in a back-office role, a specialist or technical role, a site based role or leadership role, we recognise that our people are our most important and invaluable asset. Without good people, we simply cannot sustain our business. We recruit, develop and retain the best people in the industry, and treat them well. Acting with integrity, we genuinely care about our people and provide an environment and resources so that they can thrive.
We want our people to truly enjoy working for Vistry Housebuilding, and recognise that topics such as wellbeing, Diversity & Inclusion, and the way our business impacts on society and the environment are as important to today's applicants as the job itself.
Our people always have a voice and are offered industry leading benefits – some of which have been shaped by their direct feedback, to help meet our aim for them to have a healthy work-life balance.
A home is the single biggest investment for most, making a career in housebuilding exciting and richly rewarding – there has never been a better time to join the industry.
| Business Unit | Address | |
| --- | --- | --- |
| Vistry Cotswolds | Cleeve Hall, Cheltenham Road, Bishops Cleeve, GL52 8GD | View on map |
| Vistry East Midlands | Ashurst, Southgate Park, Bakewell Road, Peterborough, PE2 6YS | View on map |
| Vistry Eastern | Eastwood House, Glebe Road, Chelmsford, CM1 1QW | View on map |
| Vistry Kent | 11 Tower View, Kings Hill, West Malling, ME19 4UY | View on map |
| Vistry Mercia | Dunston Hall, Dunston, Stafford, ST18 9AB | View on map |
| Vistry Northern Home Counties | Building 7, Caldecotte Lake Business Park, Milton Keynes, MK7 8JU | View on map |
| Vistry South East | Linden House, Guards Avenue, Caterham, CR3 5XL | View on map |
| Vistry South West | Heron Road, Sowton Industrial Estate , Exeter, EX2 7LL | View on map |
| Vistry Southern | Central 40, Lime Tree Way, Chineham Park, Basingstoke, RG24 8GU | View on map |
| Vistry Thames Valley | 550 Oracle Park Way, Thames Valley Park, Reading, RG6 1PT | View on map |
| Vistry West Midlands | 1 Bromwich Court, Gorsey Lane, Coleshill, B46 1JU | View on map |
| Vistry Western | Linden House, The Jacobs Building, Berkeley Place, Clifton, BS8 1EH | View on map |
| Vistry Yorkshire | Suite 2/3, 1175 Thorpe Park, Century Way, Leeds, LS15 8ZB | View on map |